SOCIETIES: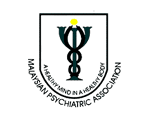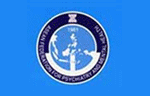 JOURNAL COVER:
Citations : 2789
ASEAN Journal of Psychiatry received 2789 citations as per google scholar report
IMPACT FACTOR:
Journal Name
ASEAN Journal of Psychiatry (MyCite Report)
Total Publications
32
Total Citations
16
Total Non-self Citations
12
Yearly Impact Factor
0.053
5-Year Impact Factor
0.104
Immediacy Index
0.000
Cited Half-life
2.7
H-index
3
Quartile

| | |
| --- | --- |
| Social Sciences | Medical & Health Sciences |
| Q3 | Q2 |
President's Message
President's Message, AFPMH
It is a great pleasure for me to take over the presidency of the AFPMH from our Philippines counterpart. The Federation is now based in Indonesia from 2015 until 2016. Since its birth in 1981, AFPMH has achieved many successes in networking and exchanging knowledge and information. This is achieved through our meeting in the biennial congress and regular online publication of the ASEAN Journal of Psychiatry, which is the official journal of the Federation. From its five original member countries of ASEAN (Malaysia, Thailand, Singapore, Indonesia and Philippines), the Federation has, over the years, increased the participation from other ASEAN countries, which now includes the Indochina region. Recently, during the 14th ASEAN Congress of the AFPMH held in Radisson Blu, Cebu Philippines from 13th to 14th of November 2014, Cambodia which was officially included earlier as our new federation member has continuously become an active member of the federation.
ASEAN Journal of Psychiatry was established in 1991 and has since been receiving a steady increase in number of articles from the ASEAN region. Recently, we received publication not only from ASEAN region, but also from Asian region such as Japan, China, India and Iran; Europe including Spain and United Kingdom, New Zealand and other countries. Notably, the journal, a peer-reviewed six-monthly publication, has been reaching its readers regularly since 2007 through its open access online publication (www.aseanjournalofpsychiatry.org). Through this journal, we share and learn from the work of many researchers from the different countries on a variety of mental health and psychiatric issues. Through the journal also, we get to know new people in our large community of mental health professionals. I believe information on mental health issues in ASEAN countries should be provided by ASEAN people. ASEAN Journal of Psychiatry is a good tool to achieve this purpose. Together, we are stronger to pave a new way in disseminating information and updates in managing and improving our people's mental health, blended with the unique multi-ethnic variety and different tradition across this South East Asia region.
The journal has excelled in ensuring regular online publication since 2007. It is worthwhile to note that the AFPMH committee has rightly agreed during the last committee meeting in 13th ASEAN Congress to let Malaysia continue the editorship of the journal in an effort to maintain the journal stability and ensure its future growth. Therefore, the two-yearly rotation of editorship among the member countries has stopped since 2009. To date, up to 26th December 2014, the editorial team has done a good job by adding six databases in the Journal, namely: Mycite, Open-J-Gate, Google Scholar, EBSCO, PsychoInfo and Index Medicus (Western-Pacific Region Index Medicus). So far, we have a strong leadership under our dedicated editor-in-chief, Professor Hatta Sidi from Kuala Lumpur, Malaysia. Under his leadership, we have a strong international Advisory Board Members and recently, many international figures in Psychiatry has been appointed as our Advisory Board Member team.
Lastly, I wish to take this opportunity to sincerely thank Professor Hatta Sidi, Professor Srijit Das, Professor Marhani Midin and Associate Professor Nik Ruzyanei Nik Jaafar from Kuala Lumpur, Malaysia for their outstanding work and for agreeing to continue their duty as the editorial board member from 2014 to 2016. I would also like to extend my special thanks to the dedicated editorial team members, comprises of the associate editors from Philippines, Singapore, Indonesia, Thailand, Malaysia, Brunei Darussalam. We hope in the near future, the Journal will receive more indexation by the prestigious databases and will be an esteemed arena for information dissemination and knowledge sharing. flourish
Warm regards,
Danardi Sosrosumihardjo,
President, ASEAN Federation of Psychiatry and Mental Health 2015-2016
Department of Psychiatry, University of Indonesia (UI) Medical School, Jakarta, Indonesia
President's Message, AFPMH 2013-2014
President's Message, AFPMH 2011-2012
President's Message, AFPMH 2009-2010