SOCIETIES: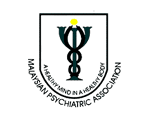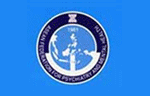 JOURNAL COVER:
Citations : 2789
ASEAN Journal of Psychiatry received 2789 citations as per google scholar report
IMPACT FACTOR:
Journal Name
ASEAN Journal of Psychiatry (MyCite Report)
Total Publications
32
Total Citations
16
Total Non-self Citations
12
Yearly Impact Factor
0.053
5-Year Impact Factor
0.104
Immediacy Index
0.000
Cited Half-life
2.7
H-index
3
Quartile

| | |
| --- | --- |
| Social Sciences | Medical & Health Sciences |
| Q3 | Q2 |
Abstract
PSYCHIATRIC APPROACH TO A MUTE SOLDIER IN A NON-COMBATIVE CONDITION
Author(s):
Mohd Farid bin Md Yusof
*,
Rosnadia binti Suain Bon
and
Asma Assa`edah binti Mahmud
Objectives: Soldiers can manifest a wide range of psychological symptoms that varies from anxiety, depression to somatic symptoms in combative and non-combative situations. This paper aims to discuss the issue related to the challenges of establishing the diagnosis of a soldier in a stressful non-battlefield condition. Methods: We herein report a young soldier with no underlying medical condition who presented with initial abnormal behaviour associated with progressive mutism for two years. Physical examination was unremarkable. Relevant blood investigations and Magnetic Resonance Imaging (MRI) brain revealed no abnormalities. He was initially treated as brief psychotic disorder and was revised into Schizophrenia based on Diagnostic and Statistical Manuals of Mental Disorders (DSM-5) and was started on antipsychotics. However, he showed no improvement after two years on treatment. He was on the verge of being discharged from the service due to medical reasons. Therefore, he was readmitted to the ward for evaluation of the diagnosis while all of his medications were withheld. Different psychological approaches including supportive therapy and occupational therapy were employed. Results: Following series of individual supportive therapy sessions, we uncovered the unconscious psychological conflicts within him. He gradually started to communicate verbally and his psychosocial functions began to improve. Upon discharged, the soldier was diagnosed as Functional Neurological Symptom Disorder. Conclusion: A thorough and careful evaluation was crucial in assessing patients with progressive mutism to ensure a correct diagnosis was made. In a patient who failed to improve after optimum treatments were given, a different approach may be utilized to explore the possible factors that hindered the patient recovery.