SOCIETIES: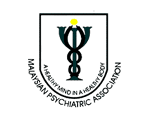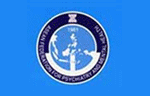 JOURNAL COVER:
Citations : 2789
ASEAN Journal of Psychiatry received 2789 citations as per google scholar report
IMPACT FACTOR:
Journal Name
ASEAN Journal of Psychiatry (MyCite Report)
Total Publications
32
Total Citations
16
Total Non-self Citations
12
Yearly Impact Factor
0.053
5-Year Impact Factor
0.104
Immediacy Index
0.000
Cited Half-life
2.7
H-index
3
Quartile

| | |
| --- | --- |
| Social Sciences | Medical & Health Sciences |
| Q3 | Q2 |
Abstract
MASSIVE OSSIFICATION OF THE RIGHT PATELLA AND SURROUNDING SOFT TISSUE CAUSED BY OPEN TRAUMA AND ITS TREATMENT: CASE REPORT
Author(s):
Aobulikasimu Aikebaier
*,
Luoyong Jiang
,
Jiajie Yue
,
Wei You
,
Weichao Sun
,
Peng Yang
,
Wei Xie
,
Rihong Zhai
and
Wei Sun
Introduction: Heterotopic Ossification (HO) refers to the presence of new bone in soft tissue. It occurs mostly around large joints, such as the hip and elbow, but it is rare in the patella and patellar ligaments. In this article, we describe a rare case of Massive ossification of the right patella and surrounding soft tissues, mainly caused by open trauma, and describe its treatment. Low-grade inflammation and hyper activation of the sympathetic nervous system during psychological stress are also physiological changes detrimental to bone health.
Case presentation: The 41-year-old male patient had a history of repeated pain and limited mobility of the right knee joint beginning 5 years previously and severe limitation of mobility of the right knee joint of 1 year. The auxiliary examination on admission were as follows: X-ray examination results showed degenerative changes in the right knee joint, an unequal length of lower limbs, and a tilted pelvis. CT examination revealed extensive tendon calcification and joint degeneration in the right knee. MRI of the right knee revealed degenerative changes of the right knee, which was considered to be caused by extensive tendon ossification of the right knee, grade 2-3 damage to the lateral meniscus in the right knee, an obvious medial posterior horn, and a small amount of fluid accumulation in the cavity and joint capsule of the right knee. The patient underwent a total joint replacement operation under general anesthesia and experienced immediate pain relief and full restoration of knee range of motion.
Conclusion: This is the first report of extensive ossification of the patella and surrounding tissues resulting in knee pain and limited knee mobility. Based on the literature review, this case describes the difference between patella ossification and calcification and related factors leading to patella ossification. The case showed a good prognosis after surgical treatment. ASEAN Journal of Psychiatry, Vol. 23(S2) September, 2022; 1-8.