SOCIETIES: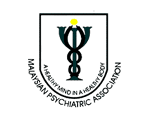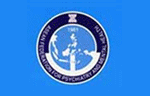 JOURNAL COVER:
Citations : 2789
ASEAN Journal of Psychiatry received 2789 citations as per google scholar report
IMPACT FACTOR:
Journal Name
ASEAN Journal of Psychiatry (MyCite Report)
Total Publications
32
Total Citations
16
Total Non-self Citations
12
Yearly Impact Factor
0.053
5-Year Impact Factor
0.104
Immediacy Index
0.000
Cited Half-life
2.7
H-index
3
Quartile

| | |
| --- | --- |
| Social Sciences | Medical & Health Sciences |
| Q3 | Q2 |
Abstract
THE POTENTIAL VALUE OF EARLY LONG-TERM USE OF MEMANTINE TO DELAY THE ONSET OF ALZHEIMERS DEMENTIA IN GENETICALLY LOADED HIGH RISK INDIVIDUALS TO DEVELOP ALZHEIMERS DEMENTIA WITH AND WITHOUT CARDIOVASCULAR RISK FACTORS
Author(s):
Mohammed Allam
Memantine is NMDA (N Methyl D Aspartate) antagonist used to manage dementia, it works by blocking the glutamate receptors that stimulate excite-toxic neuronal death that results from excessive calcium influx into the neurons which in turn causes mitochondrial suffocation and neuronal death. Memantine is an uncompetitive, low affinity, open-channel blocker that reduces the glutamate induced overstimulation of the receptors that results in neuronal damage. It is unlike potential neuroprotective agents that block virtually all NMDA receptor activity including blockade of those essential for normal neuronal functioning. On the other hand, the pathology of dementia we are tackling here appears several years and may be decades earlier in structural and functional MRI studies before the development of the full-blown clinical picture of Alzheimer's Dementia. The use of Meantime in this paper is targeting the excite-toxic etiology mainly and the development of Alzheimer's Dementia. We used the term and definitions of critical numbers in a synonymous way to talk about brain reserve and to hypothesize the potential mechanism of Memantine in delaying the onset of symptoms of Alzheimer's Dementia if used as a monotherapy irrespective of other pathologies such as the neurofibrillary tangles and plaques formation. Meanwhile, in the same hypothesis we left a room for using memantine and other disease modifying agents to be combined and used to tackle more than one etiological factor in those individuals with genetic risk to develop Alzheimer's Dementia with and without cardiovascular risk factors.