SOCIETIES: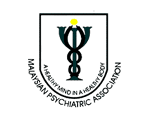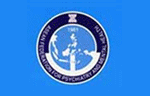 JOURNAL COVER:
Citations : 2789
ASEAN Journal of Psychiatry received 2789 citations as per google scholar report
IMPACT FACTOR:
Journal Name
ASEAN Journal of Psychiatry (MyCite Report)
Total Publications
32
Total Citations
16
Total Non-self Citations
12
Yearly Impact Factor
0.053
5-Year Impact Factor
0.104
Immediacy Index
0.000
Cited Half-life
2.7
H-index
3
Quartile

| | |
| --- | --- |
| Social Sciences | Medical & Health Sciences |
| Q3 | Q2 |
Abstract
THE IMPACT OF STRESS ON SLEEP PATTERN AND ACADEMIC PERFORMANCE AMONG NURSING STUDENTS IN JORDAN: A CROSS SECTIONAL STUDY
Author(s):
Faris Alsaraireh
*,
Haytham Al-Oran
and
Wesam Al-Magharbeh
Good and healthy sleep is essential to the health of the body and mind as well as the memory, well-being, and learning of nursing students. It has been found that stress and sleep are linked as a result of the academic responsibilities of students the level of stress increases and thus affects the quality of sleep. Nursing students are exposed to sleep disorders that affect their academic performance. The effect of stress on sleep quality and academic performance has not been more comprehensively studied in the literature. The main aim of the current study was to determine the impact of stress on the sleep pattern and academic performance of nursing students, in addition to identifying the relationship between them. The current cross-sectional study targeted 320 students from the Faculty of Nursing at Mutah University. Questionnaires were distributed as research tools, which consisted of four parts: A questionnaire related to demographic characteristics and lifestyle, determination of stress levels by Kessler Psychological Distress Scale (K10), sleep quality assessment by Pittsburgh Sleep Quality Index (PQSI), academic performance is assessed through questions about the overall Grade Point Average (GPA) and all participants were asked to complete their questionnaires accurately. The relationship between study variables was examined using the Pearson Chi-Square test, which is also used to analyze associations between categorical variables. While the test result at p<0.05 is considered statistically significant. The overall PSQI score was obtained for 76% of the participants with a mean of (8.42 ± 3.63), most of the participants 81% reported that their sleep quality was poor and 63% of them reported positive distress on the Kessler Distress Scale (K10) with a mean of (23.92 ± 8.72). 82% of female and 56% of male participants reported stress, there was a statistically significant relationship between stress and gender (p=0.001), between daytime naps and poor sleep quality (p=0.036), between stress and academic performance (GPA (p=0.025)), and between stress and sleep pattern (poor sleep quality) (p=0.002).The results showed the prevalence of stress and poor sleep quality among nursing students was high. In addition, the academic performance showed a statistically significant relationship with stress levels or sleep quality. It was verified through the results that stress and sleep impact each other for nursing students and affect their academic performance. ASEAN Journal of Psychiatry, Vol. 24(3) March, 2023; 1-19.