SOCIETIES: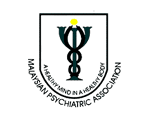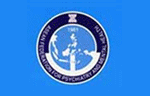 JOURNAL COVER:
Citations : 2789
ASEAN Journal of Psychiatry received 2789 citations as per google scholar report
IMPACT FACTOR:
Journal Name
ASEAN Journal of Psychiatry (MyCite Report)
Total Publications
32
Total Citations
16
Total Non-self Citations
12
Yearly Impact Factor
0.053
5-Year Impact Factor
0.104
Immediacy Index
0.000
Cited Half-life
2.7
H-index
3
Quartile

| | |
| --- | --- |
| Social Sciences | Medical & Health Sciences |
| Q3 | Q2 |
Abstract
SUDARSHAN KRIYA FOR MALE PATIENTS WITH PSYCHO ACTIVE SUBSTANCE DEPENDENCE: A RANDOMIZED CONTROL TRIAL
Author(s):
Pankaj Sureka, Sandeep Govil, Debadutta Dash, Chandika Dash, Mukesh Kumar, Vikas Singhal
Objectives: The aims of the study were to investigate whether Sudarshan Kriya (SK), a form of Yoga and related practices can lead to increased Global Assessment of Functioning (GAF) and increased feeling of wellness in patients with substance dependence. Method: This was a 3-month single blind parallel randomized controlled study with sample size of 111 patients which were allocated by simple randomization to two groups. Study subjects were involved in an intensive program of Sudarshan Kriya and practices (SK&P) which they practised daily for 6 weeks. The control subjects were instructed to sit in an armchair with their eyes closed and pay gentle attention to their breath. A period sample of three months consisting of all patients admitted in De-addiction (DAC) ward fulfilling study criteria was taken. Only male patients diagnosed to be suffering from Substance Dependence by ICD-10 (DCR) criteria, aged between 18-65 years were included in this study. The assessment tools were the Basic Socio-demographic Performa, Mini Mental State Examination (MMSE), Severity of Dependence Scale (SDS), Schedule for Clinical Assessment in Neuropsychiatry (SCAN) based clinical interview, Global Assessment of Functioning (GAF) and Psychological General Well Being (PGWB). These assessments were conducted before starting the intervention and six weeks thereafter. Results: In the final analysis, number of participants analyzed in the study group was 55 and in the control group was 56. Majority of subjects were unemployed, married individuals who did not have occupational skills of more than skilled labour level. After six weeks of SK&P, statistically significant improvement in study subject dimensional scores of GAF (48.43+/- 0.08 to 66.77+/-0.14), Anxiety (ANX) (9.64+/-0.52 to 15.66+/-0.38), Depressed Mood (DEP)(7.19+/-0.2 to 9.18+/-0.37), Positive Well Being (PWB)(10.28+/-0.61 to 12.92+/-0.73), General Health (GH)(7.74+/-0.18 to 9.75+/-0.22) and Total PGWB(41.46+/-0.35 to 59.28+/-0.63) were noticed. However, when compared with control subjects, improvement was statistically significant in the case of GAF (p=0.000158), Anxiety (ANX)(p=0.011), Positive Well Being (PWB)(p=0.02), General Health (GH)(p=0.02) and Total PGWB(p=0.05); but not in the case of Depressed Mood (DEP), Self Control (SC) and Vitality. Conclusion: Practicing SK&P helps in improving Global Assessment of Functioning, Psychological General Well Being, General Health (GH) and positive well being of an individual. SK&P also causes significant reduction in anxiety levels of an individual.