SOCIETIES: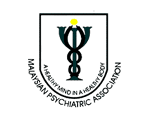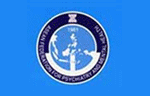 JOURNAL COVER:
Citations : 2789
ASEAN Journal of Psychiatry received 2789 citations as per google scholar report
IMPACT FACTOR:
Journal Name
ASEAN Journal of Psychiatry (MyCite Report)
Total Publications
32
Total Citations
16
Total Non-self Citations
12
Yearly Impact Factor
0.053
5-Year Impact Factor
0.104
Immediacy Index
0.000
Cited Half-life
2.7
H-index
3
Quartile

| | |
| --- | --- |
| Social Sciences | Medical & Health Sciences |
| Q3 | Q2 |
Abstract
Relationship of Sense of Humor on Subjective Happiness: Mediating role of Workplace Hardiness among Medical Officers
Author(s):
Beenish Mubeen
*,
Sitara Kanwal
,
Soulat kha
and
Tayyab Ali Butt
Humor is taken into account as vital work resource for medical professionals. It has been an additional attributable for many productive outcomes such as hardiness and subjective happiness. The main objective of this study was to examine the mediating role of workplace hardiness between sense of humor and subjective happiness among medical officers of Pakistan. It had been hypothesized that Hardiness is probably going to mediate between sense of humor and subjective happiness. A sample consisted of 200 Medical officers out of which 105 males with the age range of 25 to 40 years (M=30.01, SD=1.88) and 95 females (M=30.99, SD=1.91) were recruited through non probability purposive sampling from the different hospitals of Pakistan. It was a correlational study. Humor style Questionnaire, Psychological Hardiness Scale and Oxford Happiness Inventory were used. The findings of the current study indicated a significant relationship between the sense of humor and subjective happiness with hardiness as a mediator. Regarding gender there were significant differences in all instruments. Mediation Analysis through Process Macro revealed that Hardiness considerably mediates the association between sense of humor and subjective happiness. Sobel z test was additionally run to ascertain the indirect effect which is also significant. This research acknowledge the constructive socio psychological account within the literature by incorporating the 3Hs (Humor, Hardiness and Happiness) and gives an estimation of particularities which will facilitate to improve the practice of related specialists and people. Providing that sense of humor and hardiness are significant predictors of Subjective happiness in medical officers, by making and empowering these capacities, we can promote their psychological state.