SOCIETIES: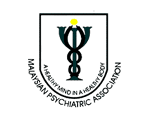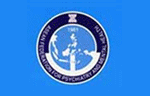 JOURNAL COVER:
Citations : 2789
ASEAN Journal of Psychiatry received 2789 citations as per google scholar report
IMPACT FACTOR:
Journal Name
ASEAN Journal of Psychiatry (MyCite Report)
Total Publications
32
Total Citations
16
Total Non-self Citations
12
Yearly Impact Factor
0.053
5-Year Impact Factor
0.104
Immediacy Index
0.000
Cited Half-life
2.7
H-index
3
Quartile

| | |
| --- | --- |
| Social Sciences | Medical & Health Sciences |
| Q3 | Q2 |
Abstract
Rehabilitation Services for Patients with Psychiatric and Mental Conditions in One Center in the Kingdom of Saudi Arabia
Author(s):
Ghadah Mohammed Almutairi
Background: Psychiatric and mental disorders are more prevalent than recorded. Severe cases of these conditions require rehabilitation services to reach optimal social and occupational wellbeing. This study was carried out to evaluate the characteristics of patients seeking care in one rehabilitation center in Saudi Arabia and to evaluate the impact of these services on the patients' GAF scores. Design: Ac. Method: This cross-sectional observational study was carried out in rehabilitation center in Majmaah, Saudi Arabia over a period of 3 months from Jan 2021 to March 2021. Following administration and ethical approval, medical students recruited patients who sought care from a rehabilitation center in Majmaah Hospital. Patients were screened for eligibility for inclusion and data were collected from medical records and through observation of the participants when they visited the facility. Data collection took place over a 6-month period. Results: A total of 147 responders participated in the study with the majority being male participants (53.1%) aged between 21-30 years of age (41.5%) with 66% were chronic care seekers of the facility. Causes for admission to the facility were mainly to control anti-epileptic medication intake (31.4%), control epilepsy (26.5%) and ADHD (11.6%). In terms of follow up, 78.9% visited a psychologist and 78.9% visited a social worker. On the social level, 30.6% visited a family member once a month and 86.4% did recreational activities once in 4 weeks although a large number (87.1%) did not approach any teaching facilities. The highest frequency in GAF range was than between 21-30 with 37.4% of the study population followed by the range between 1-10 with 18.4%. More male participants scored 21-30 than females (n=13, 8.8% vs. n=3, 2%; p=0.00). Those who reported good social skills in terms of smiles scored significantly higher on the GAS score than those with poorer social skills (n=36, 90% vs. n=4, 10%; p=0.002). Similarly for conversation skills (n=29, 72.5% vs. n=11, 27.5%; p=0.00) and speech (n=26, 65% vs. n=14, 35%; p=0.00). Additionally, significantly more females scored higher than 40 on the GAF scale when compared to male participants (n=31, 77.5% vs. n=9, 22.5%; p=0.00). Conclusion: Rehabilitation services were seen to be provided for both genders but perceived differently between male and female participants. This was evident in the differences in visits to the health care professionals. Additionally, more care can be given to those that lack proper hygiene practices and communications and interaction skills. These weak practices should be tackled through educational and behavioral interventions. Finally, inclusion of the most common mental and psychiatric disorders is necessary to provide generalizability. ASEAN Journal of Psychiatry, Vol. 23(6), June 2022: 1-11.