SOCIETIES: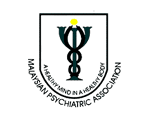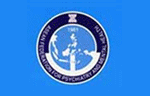 JOURNAL COVER:
Citations : 934
ASEAN Journal of Psychiatry received 934 citations as per google scholar report
IMPACT FACTOR:
Journal Name
ASEAN Journal of Psychiatry (MyCite Report)
Total Publications
32
Total Citations
16
Total Non-self Citations
12
Yearly Impact Factor
0.053
5-Year Impact Factor
0.104
Immediacy Index
0.000
Cited Half-life
2.7
H-index
3
Quartile

| | |
| --- | --- |
| Social Sciences | Medical & Health Sciences |
| Q3 | Q2 |
Abstract
RAPE TRAUMA SYNDROME: A RETROSPECTIVE STUDY OF POST-TRAUMATIC STRESS DISORDER AFTER SEXUAL ASSAULT AMONG INDIAN WOMEN
Author(s):
Udayan Bhaumik
*
Rape is a traumatic event likely to cause post-traumatic stress disorder in at least 80% of cases. According to data released by the National Crime Records Bureau 2019 reports 93 cases of sexual assault per day, among them 118 children are also assaulted per day in India. Rape trauma syndrome is a unique variety of post-traumatic stress disorder following sexual assault. Coined by Ann Burgess and Lynda Holmstrom, it describes a phase during which the victim copes psychologically with the aftereffects of the rape. It is typically associated with the "underground" phase. Aims and Objectives: 1) to study post-traumatic stress disorder after sexual assault using Impact of Events Scale. 2) To study the relationship between rapes supporting myths and underground phase using Illinois rape myths acceptance scale. Settings and Design: A sexual assault assessment tool developed for use in the clinical settings was employed to study victims of rape. Sample size was determined by the number of women who sought help between 2018 January to 2019 November presenting to the outpatient department of M S Ramaiah Medical College, Bangalore. Materials and Methods: Eight women were recruited and all of them reported post-traumatic stress disorder after the event; all of them entertained rape myths and underground phase during which they behaved as though the event did not happen. Discussion and Conclusion: Post-traumatic stress disorder following sexual assault is unique and termed as rape trauma syndrome and rape supporting myths must be debunked to facilitate disclosure and help-seeking.