SOCIETIES: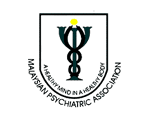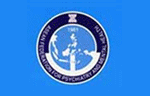 JOURNAL COVER:
Citations : 2789
ASEAN Journal of Psychiatry received 2789 citations as per google scholar report
IMPACT FACTOR:
Journal Name
ASEAN Journal of Psychiatry (MyCite Report)
Total Publications
32
Total Citations
16
Total Non-self Citations
12
Yearly Impact Factor
0.053
5-Year Impact Factor
0.104
Immediacy Index
0.000
Cited Half-life
2.7
H-index
3
Quartile

| | |
| --- | --- |
| Social Sciences | Medical & Health Sciences |
| Q3 | Q2 |
Abstract
PREVALENCE OF SLEEP PROBLEMS AMONG THOSE WITH INTERNET GAMING DISORDER IN SINGAPORE
Author(s):
Pratika Satghare, Edimansyah Abdin, Janhavi Ajit Vaingankar, Boon Yiang Chua, Shirlene Pang, Louisa Picco, Lye Yin Poon, Siow Ann Chong, Mythily Subramaniam
Objectives: Internet gaming disorder (IGD) involves the excessive use of Internet games that can cause negative consequences like sleep problems, psychological distress, depression and anxiety. It is widely assumed that IGD is closely related with sleep problems, but studies on the topic are scant. Our study aims to explore the association between IGD and sleep problems. Methods: A total of 1085 participants, aged 13-40 years old reported playing Internet games in this self-administered, web-based survey. The instruments used for the study were socio-demographic questions, IGD Questionnaire, Life Satisfaction Scale, General Health Questionnaire-12 and Insomnia Severity Index. The cut-off point of 10 and above was used to establish the prevalence of sleep problems in this study. Logistic regression analysis was used to explore the association between socio-demographic factors, IGD and sleep problems. Results: The prevalence of sleep problems among those with IGD was 28.2%. Female online gamers (adjusted odds ratio, OR=0.7, 95% confidence interval (CI) = 0.5-0.9) were more likely to have sleep problems than males. Participants with secondary education (adjusted OR=1.9, 95% CI=1.2-3.0) and post- secondary education (adjusted OR=2.7, 95% CI= 1.2-6.0) were more likely to have sleep problems than those who had completed university. Participants with DSM-5 IGD were more likely to have sleep problems. Psychological distress (adjusted OR 4.8, 95% CI=3.6-6.7) and life satisfaction (B = -3.1, 95% CI= -4.0 to -2.2) was associated with sleep problems. Conclusion: Prevalence of sleep problems with IGD is higher among female gamers and is associated with increased psychological distress and decreased life satisfaction. Integrated health management is needed to promote good sleep hygiene among those diagnosed with IGD.