SOCIETIES: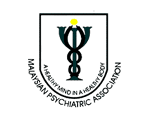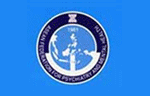 JOURNAL COVER:
IMPACT FACTOR:
Journal Name
ASEAN Journal of Psychiatry (MyCite Report)
Total Publications
32
Total Citations
16
Total Non-self Citations
12
Yearly Impact Factor
0.053
5-Year Impact Factor
0.104
Immediacy Index
0.000
Cited Half-life
2.7
H-index
3
Quartile

| | |
| --- | --- |
| Social Sciences | Medical & Health Sciences |
| Q3 | Q2 |
Abstract
PARENTING STYLES IN CHILDREN AND ADOLESCENTS WITH SUBSTANCE USE DISORDERS: A STUDY FROM THE PRINCESS MOTHER NATIONAL INSTITUTE ON DRUG ABUSE TREATMENT, THAILAND
Author(s):
Weeranee Charoenwongsak, Patraporn Kinorn, Sirichai Hongsanguansri
Objective: To study the parenting styles of primary caregivers of children and adolescents with substance use disorders and to examine the association between parenting styles and parental education level and parent income. Methods: This cross-sectional study was conducted on 257 children and adolescent participants (<20 years old), who were diagnosed with substance use disorders, through questionnaires. Participants were recruited from patients who was in treatment for substance use disorders at the Princess Mother National Institute on Drug Abuse Treatment in Pathumthani, Thailand. Descriptive statistical analyses were used to examine parenting styles and Chi square to examine associations between parenting styles and parental education level and parent income. Results: A total of 257 participants recruited were consisting of 226 (87.9%) male participants with an average age of 16.8 ± 1.6 years old. An average age of firsttime drug use was 14.6 ± 1.4 years old. The most regularly used substances were: amphetamine (101 participants; 39.3%), marijuana (70 participants; 27.2%), and other drugs (86 participants; 33.5%). Parenting styles that participants had received from the primary caregivers were; authoritative (115 participants; 52.5%), neglectful (57 participants; 26.0%), permissive (18 participants; 8.2%), and authoritarian (29 participants; 13.2%). A significantly larger number of participants had neglectful parents while a significantly lower number of participants had permissive parents than in Thai general population (26.0% versus 12.4%, 8.2% versus 22.8%, respectively, p < 0.001). Additionally, there were no significant associations between parenting styles and parental education level or parent income. Conclusion: In comparison to the general population, a higher number of participants within this study had a neglectful primary caregiver while fewer numbers of participants had a permissive primary caregiver.
INDEXATION OF THE JOURNAL