SOCIETIES: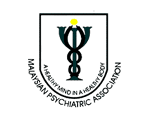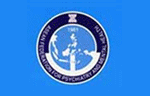 JOURNAL COVER:
IMPACT FACTOR:
Journal Name
ASEAN Journal of Psychiatry (MyCite Report)
Total Publications
32
Total Citations
16
Total Non-self Citations
12
Yearly Impact Factor
0.053
5-Year Impact Factor
0.104
Immediacy Index
0.000
Cited Half-life
2.7
H-index
3
Quartile

| | |
| --- | --- |
| Social Sciences | Medical & Health Sciences |
| Q3 | Q2 |
Abstract
IS ???????LIGHT ALCOHOL DRINKING????? ASSOCIATED WITH THE HEALTH-RELATED QUALITY OF LIFE (HRQOL)?: A POPULATION-BASED NESTED CASE-CONTROL DESIGN
Author(s):
P Vichitkunakorn, A Geater, S Assanangkornchai
Objective: To test the hypothesis that drinking alcohol even at a low level is associated with low-to-moderate health-related quality of life (HRQoL), compared to abstainers. Methods: A nested case-control study was conducted in Songkhla province, Thailand. The adult respondents (15+years) with low-to-moderate HRQoL scores (EQ-5D index  £ 0.8, n = 108) were assigned to be a case group and those with high HRQoL (EQ-5D index > 0.8, n = 443) a control group. The average alcohol consumption was estimated by the beverage-specific quantity-frequency (BSQF) questionnaire. Multivariate logistic regression models were used to evaluate the association between low-moderate HRQoL and drinking behavior. The model was adjusted for socio-demographic variables. Results: Compared with lifetime abstention, light drinking (0.1-7 drinks/week) was significantly associated with low-moderate HRQoL (Odds ratio, OR=3.16, 95%confidence interval, CI, 1.08-9.20); however, no significant associations were found for moderate to heavy drinking (OR = 3.55; 95% CI, 0.49-25.49) or past 12-month abstinence (OR = 0.86; 95% CI, 0.45-1.63).Furthermore, significantly associated modifiable factors for low-moderate HRQoL were being unemployed (OR=5.82, 95% CI, 2.21-15.32), regular smokers ( ³1 time/week) (OR = 5.26; 95% CI, 1.65-16.77) and former smoking (OR = 3.92; 95% CI, 1.50-10.20). By contrast, the low-moderate HRQoL were significantly less likely for having a junior (OR = 0.10; 95% CI, 0.02-0.42) or senior high school education (OR = 0.21; 95% CI, 0.05-0.82), compared with being illiterate. Conclusion:The finding indicates that alcohol drinking at a low level was associated with a reduced HRQoL compared with lifetime abstinence.
INDEXATION OF THE JOURNAL