SOCIETIES: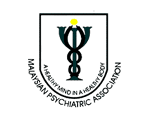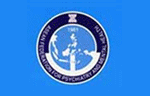 JOURNAL COVER:
Citations : 2789
ASEAN Journal of Psychiatry received 2789 citations as per google scholar report
IMPACT FACTOR:
Journal Name
ASEAN Journal of Psychiatry (MyCite Report)
Total Publications
32
Total Citations
16
Total Non-self Citations
12
Yearly Impact Factor
0.053
5-Year Impact Factor
0.104
Immediacy Index
0.000
Cited Half-life
2.7
H-index
3
Quartile

| | |
| --- | --- |
| Social Sciences | Medical & Health Sciences |
| Q3 | Q2 |
Abstract
Internet Pornography Consumption in the Lockdown Scenario of the Covid-19 Pandemic: A Survey of the Emerging Adults in Northern India
Author(s):
Ved Prakash Maurya
*,
Sanjay Kumar
and
Ashok K Patel
Background: In the present scenario, India is considered one of the most growing countries globally that constitutes approximately 67% population as youth adults. Youth hood is stated to be the most vulnerable age group to indulge in sexual activities. However, sex and conversation related to sexuality are still taboo in India. People generally do not converse about sex and sexuality in the public domain and do not discuss it within the family. In such a situation, friends, literature, and the internet are amongst the best source of sexual information. In the lockdown phase, people were increased internet use for different purposes. Therefore, the consumption of pornography increased squarely, particularly in the phase of lockdown in the times of the Pandemic. According to Dutta & Manjula (2017), the internet is the principal and most reliable source of gathering information in the Indian context. Aim: The present study aimed to investigate the purpose of usage of internet pornography consumption amongst emerging adults in Northern India during the lockdown scenario of the COVID-19 Pandemic. Methodology: Data was collected from the various cities of north India. A socio-demographic characteristics sheet (e.g., age, gender, education, domicile, duration, and medium of internet use, etc.) along with Pornography Consumption Inventory was utilized. In addition, descriptive statistics such as frequency, percentage, mean and standard deviations were computed. Data analysis was performed through the Statistical Package for Social Sciences version 21.0 software (IBM SPSS Inc., Chicago, IL, United States). Results: The present study revealed that males in the age range of 20-24, especially PG students, are using more internet pornography than female and other age group students during the lockdown scenario of the COVID-19 Pandemic. The study also depicted that different individuals are using IP for different purposes. For example, males use internet pornography for Sexual curiosity and Excitement seeking while females use internet pornography for emotional avoidance and sexual pleasure. Conclusion: Present study concluded that most emerging adults are using IP purposefully for sexual curiosity, Excitement seeking, and emotional avoidance. That is an alarming situation, and there is a need for sex education for emerging adults, especially in the northern region of India, to extinct the pornography conditioned in the times of Pandemic when the globe imprisoned into the four walls.