SOCIETIES: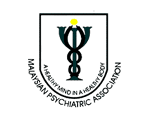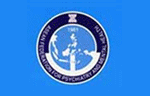 JOURNAL COVER:
Citations : 2789
ASEAN Journal of Psychiatry received 2789 citations as per google scholar report
IMPACT FACTOR:
Journal Name
ASEAN Journal of Psychiatry (MyCite Report)
Total Publications
32
Total Citations
16
Total Non-self Citations
12
Yearly Impact Factor
0.053
5-Year Impact Factor
0.104
Immediacy Index
0.000
Cited Half-life
2.7
H-index
3
Quartile

| | |
| --- | --- |
| Social Sciences | Medical & Health Sciences |
| Q3 | Q2 |
Abstract
INNOVATIVE TREATMENT OF A RARE EXAGGERATED OBSESSIVE-COMPULSIVE REACTION TO SMELL
Author(s):
Malik Badri
Objective: This case report highlights about a patient with OCD (ObsessiveCompulsive Disorder) patient who presented with exaggerated compulsions related to bad smell. Methods: We report a case of a cleaner who encountered bad odors and responded with compulsive showering and wearing fresh clothes. His disorder is differentially diagnosed with similarities and differences between his disorder and that of olfactory reference syndrome, bromidrophobia and obsessive disgust to smell. Results: The treatment of choice for OCD is exposure and prevention therapy (EPT). We started the treatment with cognitive restructuring combined with our innovative spiritually oriented mindfulness and acceptance therapy. And to avoid the shortcoming of EPT of excessive anxiety to full-blown exposure and prevention, we have introduced novel adaptations that rendered our therapy to be more of the classical reciprocal inhibition and the gradual systematic desensitization techniques of Wolpe than the straight forward EPT. The reciprocal inhibition was presented by asking the patient to smell a rotten fish in a plastic bag and whenever his anxiety became unbearable the bag was closed and he inhaled the opposite fragrance of sprayed perfume while relaxing and breathing abdominally. Similar to systematic desensitization therapy, we repeated the whole process but gradually increased the time of smelling the rotten fish before enjoying its opposite fragrance. His improvement was dramatic, observed from the first session. After 4 sessions, he resumed his job and had no relapse, but he carried a bottle of his preferred perfume to counteract the bad smell. Conclusion: OCD reaction to smell may respond well with only cognitive-behaviour therapy.