SOCIETIES: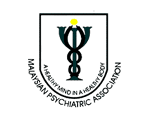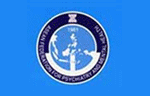 JOURNAL COVER:
IMPACT FACTOR:
Journal Name
ASEAN Journal of Psychiatry (MyCite Report)
Total Publications
32
Total Citations
16
Total Non-self Citations
12
Yearly Impact Factor
0.053
5-Year Impact Factor
0.104
Immediacy Index
0.000
Cited Half-life
2.7
H-index
3
Quartile

| | |
| --- | --- |
| Social Sciences | Medical & Health Sciences |
| Q3 | Q2 |
Abstract
GROUP COGNITIVE BEHAVIOURAL THERAPY (GCBT) VERSUS GROUP EXPOSURE AND RESPONSE PREVENTION (GERP) FOR OBSESSIVE????????COMPULSIVE DISORDER AND COMORBID DEPRESSION: A CLINICAL STUDY IN IRAN
Author(s):
Nasim Seyedsalehi, Rohany Nasir, Wan Shahrazad Wan Sulaiman, Ashkan Seyedsalehi, Sadaf Seyedsalehi
Objective: The objective of this study to assess the comparative effectiveness of exposure and response prevention (GERP) and cognitive-behaviour therapy (GCBT) in a group of Iranian patients with obsessive-compulsive disorder (OCD) and comorbid depression symptoms (CDS). Methods: Ninety OCD patients were selected (both genders, married or unmarried and ages from 18-65 years) using a non-probability sampling (availability sampling) procedure. The respondents subsequently sampled via cluster randomization into three equal groups: a control group (n = 30) that did not receive any treatment intervention during the study and two other groups who received 12 weeks of psychotherapy in the form of GERP (n=30) or GCBT (n=30). This study obtained the required data through a clinical interview with all participants based on the diagnostic and statistical manual of mental disorders text revision (DSM-IV-TR). The statistical analysis was performed using analysis of variance (ANOVA), Bonferroni correction and Pearson correlations. Result: We found that GCBT and GERP are effective treatments for alleviating OCD symptoms among patients. The results demonstrated that OCD scores were significantly reduced among participants after receiving GCBT and GERP treatments, with mean (standard deviation, SD) changes of 0.829 (0.287) and 0.970 (0.258), respectively. The study measured CDS through the Persian-language version of the Beck Depression Inventory-II (BDI-II-PERSIAN). The study further found a significant correlation between OCD and CDS. The findings suggested that GCBT and GERP improved comorbid depression symptoms (CDS) significantly with mean (SD) changes of 13.57 (3.92) and 12.85 (4.50) respectively. Conclusion: GCBT and GERP separately produced equivalent improvements for OCD and CDS.
INDEXATION OF THE JOURNAL