SOCIETIES: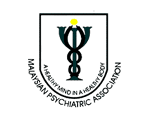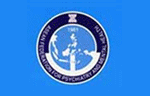 JOURNAL COVER:
Citations : 934
ASEAN Journal of Psychiatry received 934 citations as per google scholar report
IMPACT FACTOR:
Journal Name
ASEAN Journal of Psychiatry (MyCite Report)
Total Publications
32
Total Citations
16
Total Non-self Citations
12
Yearly Impact Factor
0.053
5-Year Impact Factor
0.104
Immediacy Index
0.000
Cited Half-life
2.7
H-index
3
Quartile

| | |
| --- | --- |
| Social Sciences | Medical & Health Sciences |
| Q3 | Q2 |
Abstract
DHAT SYNDROME ASSESSMENT USING MIXED METHODOLOGY
Author(s):
Ashish Pundhir, Rohit Kant Srivastava, Saurabh Sharma, Prachi Singh, H S Joshi, Vijender Aggarwal
Objectives: Dhat syndrome is a cultural bound syndrome in which affected individuals have morbid pre-occupation with semen loss in their urine and its impact on the body. Previous studies have explored the symptomatology and perception regarding seminal discharge of such patients while there is lack of literature on the assessment by quacks and practitioner of alternative and complementary practitioners (ACMP). Therefore, in addition to objectives of previous studies, this study explores the reprehensibility of such practitioners as they may not be giving correct advice to such patients. Methods: For duration of three months, this mixed method study was conducted in Rohilkhand Medical
College campus; individuals were approached both in and outside the Psychiatric Outpatient Department using purposive sampling procedure. ICD-10 diagnostic criterion was used to include affected individual in the study sample. Subsequently, a semi-structured questionnaire to document their sociodemographic data and symptomatology was used. Further, previous consultation to quack, ACMPs and allopathic practitioners other than psychiatrist and advice given to the patient by them was obtained via in-depth interview. The quantitative data was analyzed through proportions whereas qualitative data via thematic analysis. Results: There were 38 out of 110 with Dhat syndrome. Invariably, they complained of undue concern regarding debilitating effects of seminal discharge and harmful for the body. A total 21.1% had prior consultation to ACMPs and attributing it to masturbation and hot weather. Surprisingly, allopathic practitioners consulted gave incorrect advices. Conclusion: Dhat syndrome affects individuals irrespective of their social and education background. Sex education among the masses and emphasis for awareness of this syndrome among ACMPs and allopathic practitioners other than psychiatrist is necessary to reduce this cultural bound syndrome.