SOCIETIES: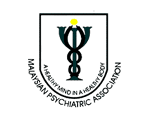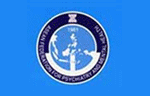 JOURNAL COVER:
Citations : 2789
ASEAN Journal of Psychiatry received 2789 citations as per google scholar report
IMPACT FACTOR:
Journal Name
ASEAN Journal of Psychiatry (MyCite Report)
Total Publications
32
Total Citations
16
Total Non-self Citations
12
Yearly Impact Factor
0.053
5-Year Impact Factor
0.104
Immediacy Index
0.000
Cited Half-life
2.7
H-index
3
Quartile

| | |
| --- | --- |
| Social Sciences | Medical & Health Sciences |
| Q3 | Q2 |
Abstract
COMPARISON OF "SELF-EFFICACY BELIEF LEVELS OF ANATOMY" BETWEEN NEUROLOGICAL PHYSIOTHERAPISTS AND ORTHOPEDIC PHYSIOTHERAPISTS
Author(s):
Mehtap Erdogan, Ozgur Gokturk, Tuncay Colak
Anatomy education is the basis of professional qualifications in all fields of health sciences. Like many professions providing health services, physiotherapists. It is very important professionally for them to receive adequate anatomy education and to be able to use these educations in practice. The ability to apply the anatomy training received is directly proportional to the level of self-efficacy. On the basis of all definitions for self-efficacy, there is a belief and judgment about whether a person can overcome the situation in the face of negativity. In short, the belief that an individual is successful in the face of a negative situation or behavior is called self-efficacy belief. Professions with anatomy education. The belief that one can successfully use this educational information in practice can be defined as "anatomy self-efficacy belief level. The aim of our study is to evaluate and compare the "Anatomy Self-Efficacy Belief Levels" (ASBL) of orthopedic and neurological physiotherapists (PT). Our work; A total of 72 PTs, of which 28 (39%) were orthopedic physiotherapists and 44 (61%) were neurological physiotherapists, were included on a voluntary basis. A data collection questionnaire (age, gender, and service information) and "anatomy self-efficacy belief scale (ASBS)" consisting of 18 questions were applied to the participants. With the questions asked to the participants with the ASBS, it was tried to determine the level of using their anatomy knowledge at the beginning of the PT tasks. The answers to the 14th question in the ASBS differed significantly (p?0.05). There was no significant difference in the answers given to the other questions (p?0.05). With the data obtained, it has been seen to what extent the Anatomy training received by physiotherapists during their undergraduate education can meet this field professionally, even if they work in different fields after graduation. It is important to collect feedback on the level of knowledge, such as anatomy, that physiotherapists use while performing their profession, because it can also determine the arrangements to be made regarding the content and method of the training program while conveying such information.