SOCIETIES: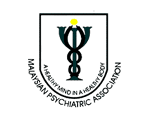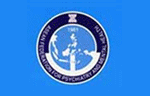 JOURNAL COVER:
Citations : 2789
ASEAN Journal of Psychiatry received 2789 citations as per google scholar report
IMPACT FACTOR:
Journal Name
ASEAN Journal of Psychiatry (MyCite Report)
Total Publications
32
Total Citations
16
Total Non-self Citations
12
Yearly Impact Factor
0.053
5-Year Impact Factor
0.104
Immediacy Index
0.000
Cited Half-life
2.7
H-index
3
Quartile

| | |
| --- | --- |
| Social Sciences | Medical & Health Sciences |
| Q3 | Q2 |
Abstract
CLINICAL CHARACTERISTICS OF INPATIENTS UNDERGOING ELECTROCONVULSIVE THERAPY (ECT) IN A UNIVERSITY HOSPITAL, THAILAND
Author(s):
Umporn Pitidhammabhorn, Pichai Ittasakul, Punjaporn Waleeprakhon, Morris B Goldman
Objectives: To review clinical characteristics of inpatients undergoing ECT at Ramathibodi Hospital, Bangkok. Methods: We performed a chart review of patients who received inpatient ECT from January 2013 to December 2014. Results: Between 2013 and 2014, fifty-eight acute courses of ECT and 499 ECT treatments were done. Ten percent (49/492) of psychiatric inpatients received ECT. Sixty percent were female. The mean ± SD (median) age was 46.0±16.5 (48.0) years. Psychiatric diagnoses were schizophrenia (32.7%), bipolar disorder (28.6%), schizoaffective disorder (20.4%), and major depressive disorder (14.3%). The indications for ECT were nonresponse to psychotropic drugs (60.3%), agitation/aggression (32.8%) previous good response to ECT (20.7%), psychomotor retardation (8.6%), intolerance to psychotropic adverse effects (6.9%), high risk of suicide (3.4%) and refusal to take medication (1.7%), respectively. The time to ECT after admission was 14.9±16.9 (7.0) days; number of sessions was 8.6±3.7 (8.0)/patient. The most common adverse effects were forgetfulness (82.8%), headache (70.7%), and postictal confusion (62.1%). Remission or plateau of symptoms occurred in 79.3% (46/58), whereas 20.7% (12/58) were discontinued for other reasons such as complications of ECT (10/58, 17.2%), patient preference (1/58, 1.7%), and changing of diagnosis from schizophrenia to substance induced psychosis (1/58, 1.7%). There were no cases of ECT-related death. Conclusions: ECT treatment is more common than in the past for inpatients with affective disorder in Thailand and appears to be, overall, a useful and safe treatment for patients who do not respond to medication or need a rapid clinical response.