SOCIETIES: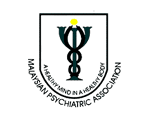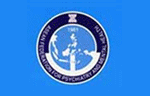 JOURNAL COVER:
Citations : 934
ASEAN Journal of Psychiatry received 934 citations as per google scholar report
IMPACT FACTOR:
Journal Name
ASEAN Journal of Psychiatry (MyCite Report)
Total Publications
32
Total Citations
16
Total Non-self Citations
12
Yearly Impact Factor
0.053
5-Year Impact Factor
0.104
Immediacy Index
0.000
Cited Half-life
2.7
H-index
3
Quartile

| | |
| --- | --- |
| Social Sciences | Medical & Health Sciences |
| Q3 | Q2 |
Abstract
ANOREXIA NERVOSA AND EATING DISORDER NOT OTHERWISE SPECIFIED (NOS) IN SINGAPORE: A SEVEN-YEAR RETROSPECTIVE STUDY
Author(s):
Goh Kye Hock Robin, Lee Ee Lian, Pearlene Lim, Lum Shin Si
Objective: Anorexia nervosa and eating disorder not otherwise specified (NOS), an eating disorder not fulfilling anorexia nervosa DSM-IV criteria are on a rising trend in Singapore. The aims of this paper were to study the clinical characteristics and features of patients with anorexia and eating disorder NOS in Singapore. Methods: A retrospective cohort analysis of 373 patients between 2003 and 2010 at a tertiary hospital was done. Inclusion criteria included inpatients and outpatients with the age range of 12 years old to 40 years old fulfilling the Diagnostic and Statistical Manual (DSM)-IV criteria for anorexia nervosa and patients with the diagnosis of eating disorder NOS. The subjects are analyzed based on the severity of the eating disorder and the presentation subtypes. Results: An analysis of the overall demographic data revealed the female to the male ratio to be 22.4:1. The Chinese formed the largest ethnic group in the study population with 242 (86.1%) patients, and the bulk of the patients (75.8%) patients were between 12 to 20 years old. Anorexia nervosarestricting subtype was the most common eating disorder (55.2%) and the most common body mass Index (BMI) was between BMI 14.6 – 16.5 (35.2%). Restriction technique (p = 0.01), binge/purge (p = 0.03) and exercise (p < 0.001) are statistically significant to cause transaminitis in patients. Conclusion: There were significant changes in the demographics compared to the study reviewing patients from 1994 and 2002. There was a significant increase in the Caucasian population with changes in the Singapore immigration policy. A detail history taken during first visit can reduce the morbidity and mortality of these patients.