SOCIETIES: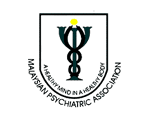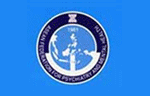 JOURNAL COVER:
Citations : 2789
ASEAN Journal of Psychiatry received 2789 citations as per google scholar report
IMPACT FACTOR:
Journal Name
ASEAN Journal of Psychiatry (MyCite Report)
Total Publications
32
Total Citations
16
Total Non-self Citations
12
Yearly Impact Factor
0.053
5-Year Impact Factor
0.104
Immediacy Index
0.000
Cited Half-life
2.7
H-index
3
Quartile

| | |
| --- | --- |
| Social Sciences | Medical & Health Sciences |
| Q3 | Q2 |
Abstract
ANALYSIS OF ELECTROPHOTONIC PARAMETERS OF ADHD CHILDREN
Author(s):
Korotkov K.G.
*,
Peshawar R.
and
Korotkova A.K
The aim of the study: Determining difference in electrophotonic parameters of ADHD and healthy children. Subjects: 44 children (40 boys and four girls), age 13+5 years, diagnosed with ADHD and treated the Clinic of Integrative Medicine (Bangalore, India) by Dr. Rajeev Peshawar. EPI parameters of ADHD children were compared with EPI parameters of 44 healthy children of similar age. Results: The following electrophotonic parameters were calculated in Bio-Well programs: Energy, Stress coefficient, and Inner noise coefficient had statistically significant differences between ADHD and healthy children (p<0.001). The data analysis demonstrated that for ADHD children, Energy and Inner Noise parameters are higher than for healthy children. These parameters are related to the level of metabolism and increase in the case of inflammation. This correlates with the results of recent studies which have identified ADHD as an inflammatory condition associated with immunological and oxidative response. At the same time, the Stress coefficient is lower for ADHD children, which may be interpreted as evidence of a lower level of psychic activity related to lower conduction of nerve processes for ADHD children than healthy ones. This manifests in communication difficulties, difficulties with assimilation of information, and slow psycho-motor reactions. This is related to the Inattentive Type of ADHD and confirms the data that this type is associated with the low development of the frontal cortex area of the brain. Conclusion: This pilot study demonstrates a promising way of analyzing ADHD children by electrophotonic parameters. Further work is needed to understand the biophysical principles of these results. ASEAN Journal of Psychiatry, Vol. S1(1): March-April 2022: 01- 03.