SOCIETIES: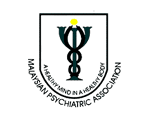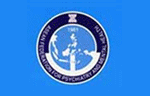 JOURNAL COVER:
IMPACT FACTOR:
Journal Name
ASEAN Journal of Psychiatry (MyCite Report)
Total Publications
32
Total Citations
16
Total Non-self Citations
12
Yearly Impact Factor
0.053
5-Year Impact Factor
0.104
Immediacy Index
0.000
Cited Half-life
2.7
H-index
3
Quartile

| | |
| --- | --- |
| Social Sciences | Medical & Health Sciences |
| Q3 | Q2 |
Abstract
A QUALITATIVE STUDY OF PERCEPTIONS OF E-CIGARETTES AMONG YOUTH SMOKERS AND PARENTS OF YOUTH IN SINGAPORE
Author(s):
Pratika Satghar, Restria Fauzian, Shazana Shahwan, Janhavi Vaingankar, Louisa Picco, Siow Ann Chong, Mythily Subramaniam
Objective: Electronic cigarettes (e-cigarettes) are increasingly used globally and the implications of their smoking are being debated. The aim of this study is to identify awareness, use and perceptions of e-cigarettes among young smokers and parents of youths in Singapore. Methods: A total of 12 focus group discussions (FGDs) were conducted among youths (aged 15-29 years) who smoke and parents of youths, from diverse social contexts. Participants were recruited using a mix of network and purposive sampling. Youth FGDs were conducted in English language while the parent FGDs were conducted in Chinese and English language. FGDs were audio recorded and transcribed verbatim. The data were analysed using qualitative content analysis. Results: Awareness about e-cigarettes was perceived more among youth as compared to parents in terms of structure, mechanism and use of the device. Parents considered e-cigarettes to be a healthy substitute for conventional smoking. However, youth expressed the failure of e-cigarettes to provide satiety level same as conventional cigarette smoking. Participants endorsed e-cigarettes as a tool for smoking cessation. Conclusion: It was evident from the study that though there was knowledge of e-cigarettes, both parents and youths were ill- informed about them, owing to varied and inconsistent information on e-cigarettes along with its legal implications in Singapore. Future research is required to assess safety and efficacy of e-cigarettes as well as the association of their use with smoking cessation.
INDEXATION OF THE JOURNAL