SOCIETIES: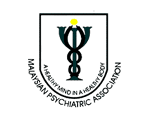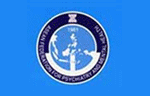 JOURNAL COVER:
Citations : 2789
ASEAN Journal of Psychiatry received 2789 citations as per google scholar report
IMPACT FACTOR:
Journal Name
ASEAN Journal of Psychiatry (MyCite Report)
Total Publications
32
Total Citations
16
Total Non-self Citations
12
Yearly Impact Factor
0.053
5-Year Impact Factor
0.104
Immediacy Index
0.000
Cited Half-life
2.7
H-index
3
Quartile

| | |
| --- | --- |
| Social Sciences | Medical & Health Sciences |
| Q3 | Q2 |
Abstract
A META-ANALYSIS OF ORAL VERSUS INTRAVENOUS N-ACETYLCYSTEINE THERAPY FOR PARACETAMOL POISONING
Author(s):
Qin Xiang Ng
Objective: Paracetamol overdose is the most common cause of drug-related poisoning and death worldwide. Although N-acetylcysteine is the widely accepted antidote for paracetamol poisoning, much debate persist regarding the appropriate route and duration of early N-acetylcysteine therapy. There is a paucity of studies comparing the effectiveness of oral and intravenous (IV) acetylcysteine for paracetamol poisoning. Methods: A literature search was performed using the keywords [paracetamol OR acetaminophen] AND [acetylcysteine OR n-acetylcysteine] on the PubMed and Ovid database. The literature search was limited to human exposure studies published in English between 1-Jan-1966 and 1-May-2015. The proportion of patients who developed hepatotoxicity (defined as serum transaminase greater than 1000 IU/L) for each route of administration was determined using multiple regression and the studies were further stratified by early (less than 10 hours from ingestion) and late treatment (longer than 10 hours from ingestion). Results: 3,981 full studies were reviewed for data. Studies with fewer than 20 subjects were excluded. Metaanalysis revealed that the overall proportion of patients who developed hepatotoxicity was 12.3% (95% confidence interval [CI]: 9.6% to 17.2%). The percentages were similar when studies were stratified by route of administration; the proportion for IV treated patients was 12.6% (95% CI: 8.7% to 19.4%) while the proportion for oral treated patients was 12.0% (95% CI: 8.2% to 18.8%). However, there was a marked difference in the percentage of patients who developed hepatotoxicity with early as compared to late N-acetylcysteine treatment. There was a statistically significant effect due to time (p < 0.001) but no significant effect due to route of administration (p = 0.716). Conclusion: Pooled analysis of studies did not find any significant difference in outcome between oral and IV N-acetylcysteine therapy, but these findings require confirmation by randomized controlled trials. However, overall hepatotoxicity was significantly worse if treatment was delayed beyond 8 to 10 hours.